ADA VOX BIO
"I'm not here to play with anybody. I'm here to chase my dreams and make them come true."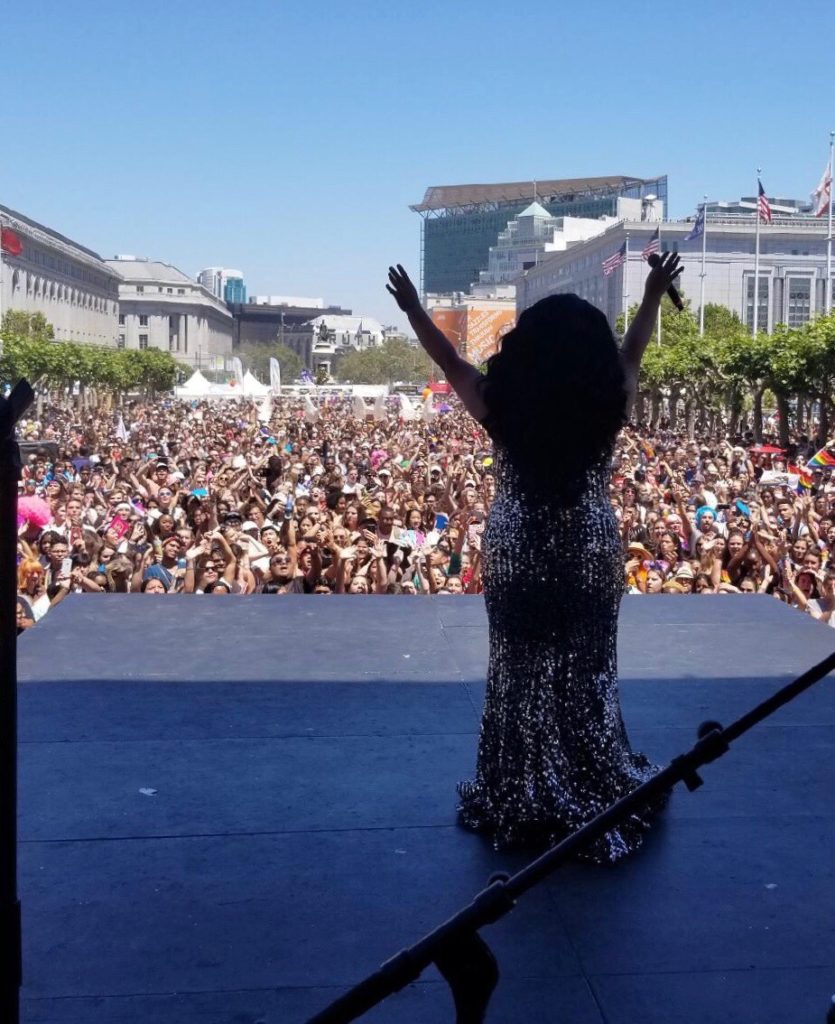 Ada Vox isn't messing around. She put judge Katy Perry, and America, on notice: she is in this life to win it!
A San Antonio based drag queen who sang her heart out on ABC's "American Idol," Ada became a Semi-finalist, something that would have been unheard of several years ago. Her appearance marks a first for the show, and people still talk about her performance of The Animals "House of the Rising Sun" as one of the stand-out auditions of the season.
Rewind five years to 2013 when Ada Vox auditioned for Fox's American Idol back when she was known as Adam Sanders. In one of his Season 12 performances, he got a standing ovation from three of the four judges with his performance of Etta James's "I'd Rather Go Blind." Despite this, he not only got eliminated after Hollywood week, but had to endure taunts, teasing and threats from people on social media. Ada revealed on this year's show that "People attacked my weight, my sexuality, telling me that I was horrible, that I sucked, that I don't deserve to be here, that I shouldn't be who I am. And I let it get to me in a wrong way. It killed me inside…I was contemplating lots of things that I shouldn't have.
"Ada did not let that deter her from her dream and when she heard the show was coming back to ABC, she decided to audition again as Ada Vox, a person
with a lot more confidence and an innate belief in herself. "I was an OK singer as Adam. But I'm a hundred times better now than I ever was then. I'm vocally better, I'm a better performer, I'm a better entertainer, I'm more prepared as an adult to take on the challenges that come with a competition like this."
Even though Ada didn't make it to the top spot, she made history as the first-ever Drag Queen to make it as an American Idol Top 8 finalist. Upon her departure, none other than superstar judge Lionel Richie said, "Listen, I want to say – you have to know how special this is to have you on this show. You are a movement unto yourself. I am telling you, I'm so proud of you, keep it up my dear, it's fantastic."
Ada has released her first single "Because of You" written by Janice Robinson (Kristine W., Deborah Cox) and produced by Bimbo Jones (Rihanna, Kylie Minogue, Lady Gaga). She's excited to share it with all the people (#Voxies) who embraced her on this go-round of American Idol and to brand new audiences as she continues to tour the globe.
What's next for Ada? The Sky seems to be the limit.
"I'm not waking up tomorrow morning/And finding that there's nobody there/Darling, there's no way."